The Office Awards 2017
Posted by OfficeAnything on Dec 20th 2017
It's time for our third annual Office Awards post. At the end of every year we love to look back at furniture, seating, and accessories that changed the workplace. That being said, this year was incredible. Brands like OFM, Global, and Cherryman raised the bar yet again with innovative products that encouraged healthy operating habits, good posture, and productivity.
Finish of The Year:
Autumn Walnut by Offices To Go

There weren't a ton of new finishes that hit the market in 2017. However, those that were released were awesome. This year gray and white tones were still hot, but the all new Autumn Walnut finish from Offices To Go stole the shoe. This light woodgrain laminate tone is refreshing and sure to make your interiors feel more open.
Chair of The Year:
Eon by Cherryman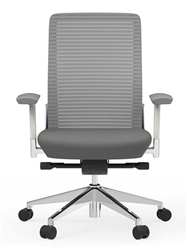 The 415W model Eon from Cherryman is the
best office chair under $300.00
in our opinion. It's incredibly comfortable, stylish, and user friendly. At this very competitive price point, the Eon excels and provides an unrivaled sit.
Collection of The Year:
SideBar by Global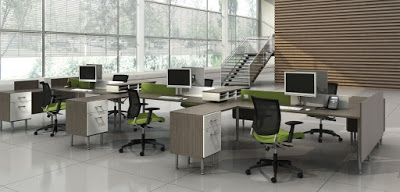 The ability to create multi user workstations designed for collaboration and high end corporate appeal put the SideBar series from Global into a league of its own in 2017. This versatile furniture collection falls squarely inline with today's shift from the traditional cubicles of the past.
Best Ergonomic Product:
Vivo Perch Stool by OFM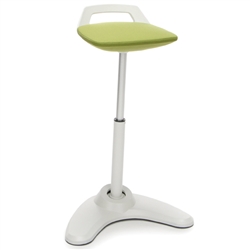 These days
sit to stand workstations
are a dime-a-dozen. Nearly every reputable manufacturer is crafting desktop attachments that encourage continuous movement in the workplace. On the flip side, not everybody is providing versatile seating to pair with these stations. The Vivo perch stool from OFM is great for sit to stand transitions and ready to accommodate your ergonomic needs on the go for just $156.99.
Best Conference Table:
Zira by Global Total Office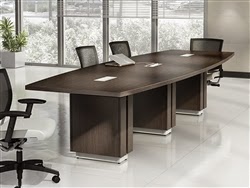 Our first repeat winner! The
conference tables from the Global Zira series
are still ahead of their time and the best in the business. Zira tables are power ready, incredibly versatile, and super stylish. If you want the best for your corporate meeting area, look no further than Zira.
Best Bargain Buy:
FlexCharge9 by ESI
If you've purchased a conference room table without power and want to streamline your presentations, the FlexCharge9 has you covered. In truth, powered conference tables are still a bit pricey. Thanks to the FlexCharge9
universal conference room power module
you can now power up your space for just $175.00. Now that's value!
Best Lounge Collection:
Jefferson by Woodstock Marketing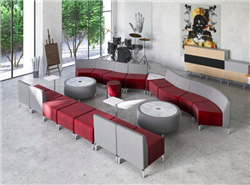 The
modular lounge seating and powered tables
from the Jefferson collection make it easy to think outside the realm of traditional sofa configurations. This truly innovative line offers individual components and pre-configured seating layouts available in a variety of quick shipping color options, including two-tone variations that are sure to impress even the harshest critics.
Best New Product:
Impression Desk by Modway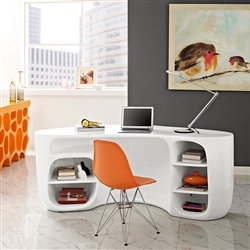 If you're tired of the same old furniture styles that lack wow factor, the Impression desk from Modway is sure to strike your fancy. This distinctively modern desk isn't going to be for everybody. That being said, it provides a refreshing glimpse of the future. This ultra cool fiberglass desk with integrated storage compartments is available in a choice of 4 color options.
Trend of The Year:
Mid Century Furniture & Seating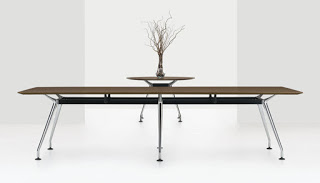 The mid century modern movement was in full swing this year. Brands across the country worked hard to bring mid century chairs, tables, and desks to the furniture world. Shoppers fell in love with mid century conference chairs from Woodstock Marketing, tables like those from the Global Kadin series, and desks from Modway.
Brand of The Year:
Global

It's hard to deny that Global was the furniture & seating brand of the year. Their commitment to quality is second to none. This year Global gave us cutting edge chairs like the Spritz and Novello, along with Duet series multi purpose tables, Bakhita stools, and Vitrola lounge furniture. Their array of power ready conference tables, designer finishes, and fashionable upholstery options are leaps and bounds ahead of competing brands for projects of any size.