New Look, Same Great Service!
Posted by OfficeAnything on Feb 13th 2019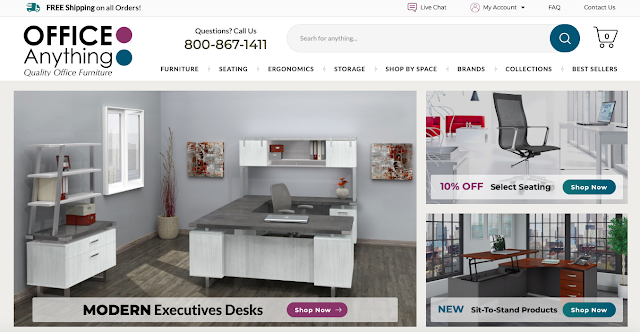 Here at OfficeAnything.com we take pride in offering our valued customers the absolute best shopping experience. We've been hard at work for the last several months working with our design team to bring you a fully refined site. Our all new platform makes it easy to find the furniture and seating needed to take your interiors to the next level.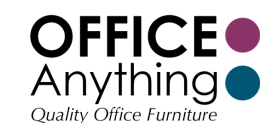 Check Out The New Logo
The first thing you'll notice about our new site is the logo. Don't worry, it's still us! We freshened things up a bit to create a cleaner look that we hope you'll love. While our logo is new, our commitment to unrivaled customer service has never been stronger.
Header Improvements

Our site header now offers several new features that you don't want to miss. The most notable is the live chat button. You'll now be able to quickly connect to one of our furniture specialists to discuss your project, request a bulk discount, or just say hey! In addition to the live chat feature, our updated header features an expanded search bar and responsive shopping cart.
Advanced Mega-Menu

We fully understand your need to find products quickly and easily. With our advanced mega menu, you can do just that. The prior design of OfficeAnything.com featured a navigation menu down the left hand side of the page that often required scrolling to source products. The new menu keeps things simple with 8 core categories that house the components you'll need for all your important projects.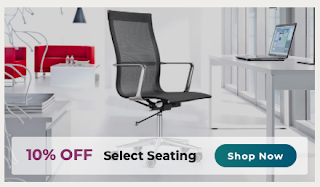 Home Page Promotions
Looking for great ways to save? We've got you covered! Right below the header we've added current offers to help maximize your budget. We're launching the new site with a seating sale you don't want to miss. For a limited time you can enjoy an extra 10% off professional seating from iDesk, Cherryman Industries, Woodstock Marketing, and Eurotech with coupon code SAVE10.

Simple Search Refinement
Advanced search filters were a must! Now you can refine your shopping experience by price, color, finish, brand, and more. The days of scrolling page by page are long gone. With advanced search filters you can shop our selection of more than 6,000 products in a flash.
Extra Large Images
You asked, and we answered! OfficeAnything.com now boasts some of the largest furniture and seating images online. Bigger images make it easy to envision desks, tables, and chairs in your workspace. Below the main product image you'll see alternate views designed to further improve your shopping experience. You can still magnify, but we doubt you'll need to...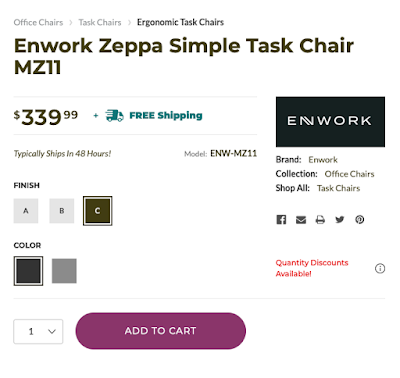 Improved Product Pages
Bold titles, clear pricing, and easy to read model numbers. There's a lot to love about our revamped product pages. Below the manufacturer logo you'll notice helpful shopping links, in addition to easy ways to share and print product pages as needed.
Streamlined Checkout
Our all new checkout process is as easy as it gets.