New Products Designed For Smart & Healthy Working
Posted by OfficeAnything on Aug 2nd 2018
The days of creating professional interiors built for fashion alone are long gone. Manufacturers have made it their mission to create innovative ergonomic products that encourage continuous activity and motion while reducing the need for stagnant sitting sessions that restrict blood flow and cause posture habits to suffer. The good news is, today's ergonomic products are ready to help you work smart and healthy while looking great in the process!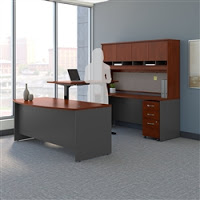 Take one look at the
height adjustable executive desk
configurations like the SRC112 model from the Bush Series C collection and you'll immediately see where the furniture world is heading. These ergonomically correct workstations make it easy to transition between sitting and standing at the push of a button.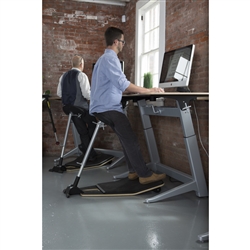 With all the
height adjustable furniture
hitting the scene in 2018, the demand for active seating is at an all time high. With an active stool like the Focal Locus from Safco you can enjoy extra support at standing heath surfaces without sacrificing the muscle movement you've worked to create. The Focal Locus perch stool with a built in anti-fatigue mat is supremely versatile and equally stylish.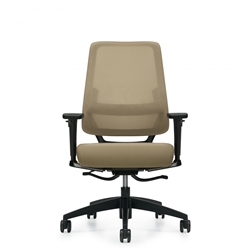 You'll always spend a little time in a traditional office chair. The good news is that office chairs are no longer "traditional". Today's
ergonomic seating
is designed to minimize the need for constant adjusting. Responsive task chairs like the Sora from Global come equipped with weight sensing mechanism that react to the weight of the user to provide an exceptional sitting experience.
You no longer have to spend a small fortune to enjoy the benefits of a high end office chair. Take the
540 Core chair
from OFM for a spin and you'll quickly see what next level ergonomics is all about. This highly adjustable swivel chair with mesh seating surfaces and an adjustable headrest comes with tilt tension controls and 4 way arms for just $258.99. The 540 is perhaps the best chair buy of 2018.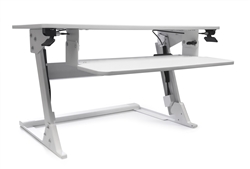 If you've already invested in a new workstation and it doesn't have high tech sit to stand capabilities, you're not out of luck. Thanks to innovative
desktop attachments
like the Volante from Systematix you can turn any desk into a versatile sit to stand workstation. This handy ergo tool comes with a built in keyboard platform is available in white or black for $299.99.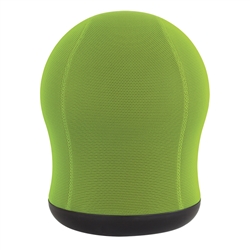 The Zenergy swivel ball chair will help you stay active while in the seated position. This cool product from Safco is easy to use and really fun! Ball chairs were once considered a fad and they are now a staple in commercial interiors. The Zenergy even offers a swiveling base that keeps core muscles engaged while tasking.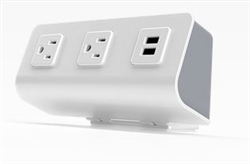 Work smarter and not harder with a clamp on power modules that provides you with surface level inputs. When the time comes to charge devices, hunting for an outlet underneath the desk can be a pain. With surface level power ports like the FlexCharge4 from ESI you can spend more time computing effectively. A matching FlexCharge9 module is available to power up collaborative work areas like the conference room.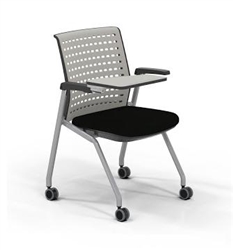 Tablet arm chairs make it easy to break off into groups and collaborative effectively without the need for tables. Especially in training room environments, tablet arm chairs like the KTS3 from the Mayline Thesis collection are a must consider. They provide operational versatility and the good looks needed to simultaneously enhance your interior.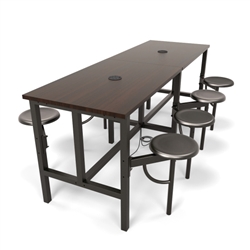 Last but not least are the multi purpose tables from the OFM Endure collection. They boast standing height surfaces with integrated power ports in addition to heavy duty metal bases with swivel out seats. These industrial tables are built to last and great for any area from the break room to the conference room. Endure
standing height tables
are available in a wide range of size and finish options, including a dry erase top that's great for taking notes!