2018's Best Office Seating Collections
Posted by OfficeAnything on Oct 12th 2018
We've seen brands like Global, Eurotech, and Cherryman raise the bar in 2018. The ergonomic office chairs from these industry leaders offer the adjustable attributes and design characteristics needed to take comfort to the next level while simultaneously boosting corporate appeal. Today on the blog we'll take a look at the hottest seating collections of the year. Enjoy!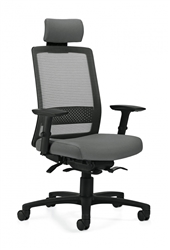 First up is the Spritz collection from Global. This full service line of
mesh back task chairs
and multi purpose training room chairs offers exceptional versatility. Spritz task chairs are available with a choice of synchro tilt and weight sensing mechanism that make it easy to work posture perfect. The training room chairs from this line help maximize floor space and come in cool color options that will earn your collaborative space the compliments it deserves.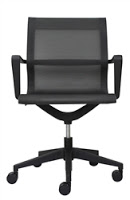 When it comes to professional seating, Eurotech knows their stuff. Their chairs offer the hottest design trends and unrivaled quality. This year their Kinetic line has taken conference rooms by storm. These sleek seating solutions will help you get the most out of your available surface area. Kinetic chairs are available in a choice of mesh and black vinyl upholstery options starting at $243.00. Needless to say, they're a great buy!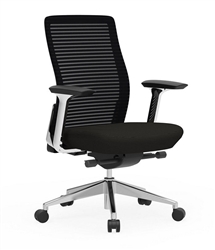 The Cherryman Industries Eon collection started with a single task chair. It now includes
mesh conference chairs
and guest seating solutions to match. This full service line offers exceptional value and appeal. Eon chairs are very easy to use and perfect for the modern workplace.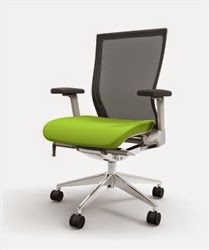 No article on popular seating collections would be done justice without telling you about the Oroblanco series from iDesk. The sister company to Cherryman Industries, iDesk chairs provide impeccable quality and the ergonomic features needed to help workers adapt on the fly. The Oroblanco mesh chairs, task stools, and
training room chairs for sale
in 2018 work in harmony to refine interiors while providing optimal support.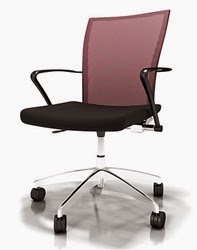 The
Valore seating collection from Mayline
has been on the scene for awhile now. It's stood the test of time and remains a go to option of industry professionals and interior design teams. Valore mesh chairs are perfect for tasking, conference room, and training applications. They're cost effective and available in cool color options.
Last but not least is one of the largest and most well rounded lines on the market. The Essentials collection from OFM offers discount office chairs for every application you can think of. This expansive line even offers lounge furniture and computer desks. The
OFM Essentials collection
is a must consider for for home and professional office remodeling projects. We particularly like executive chairs form this line like the ESS-6070 model available for just $178.99. Now that's value!