Coming Soon: Global Zook Tables
Posted by OfficeAnything on Feb 13th 2018

There's exciting things happening in the furniture world. In just a few short weeks, the all new Zook collection from Global will be available nationally. This full service line of collaborative office furniture promotes interaction, creativity, and so much more. Today on the blog we'll give you sneak peek of the Zook line and the attributes that are poised to make it one of the best new collections of 2018.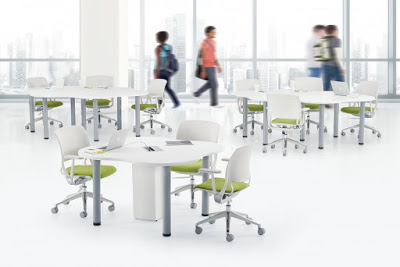 Global designed the Zook table series to adapt to the physical demands of today's active learning environments. Take one look at them and you'll instantly be impressed. Zook series
collaborative office tables
are modern and practical. They're ready to make a professional statement without being too over the top.
The all new Zook collection is going to offer an array of stand alone tables in various shapes and sizes. These
modular office tables
can be used to create group configurations that maximize interaction without sacrificing operational versatility and functionality.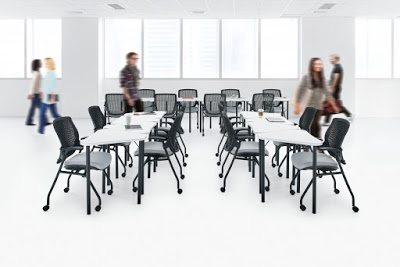 Global says that the new Zook line will lay the foundation for the modern classroom. We couldn't agree more. If you're tired seeing the same old
student desks
and want to think outside the box, Zook is the perfect collection for your educational facility.
Zook tables are going to be available individually, or as apart of larger configurations that simplify the remodeling process. The muti purpose tables from this line will be offered in more than 20 designer finish options.
These cutting edge
Global office tables
will also be an excellent option for professional training room use. Zook tables can be outfitted with powered bases that help to streamline activities and won't leave users searching for wall outlets during important strategizing sessions.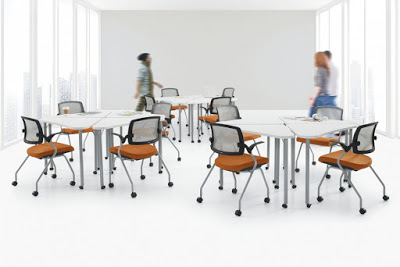 There's really nothing to critique about this new line of collaborative office furniture. Global has really outdone themselves with the Zook line. All of the models from this collection will be competitively priced and made to order. If you're loving the look of Zook tables, prepare in advance as they'll take approximately 4 to 6 weeks to manufacturer. These aren't just sitting in boxes in a warehouse. All Global products are extremely well made and built to last.
It just goest to show, not all furniture is created equal. Wether you're looking to
design a collaborative training room
or looking to create a modernized classroom, Zook has you're operational needs covered.