Expert Advice For Purchasing Office Furniture In 2023
Posted by OfficeAnything on Oct 25th 2023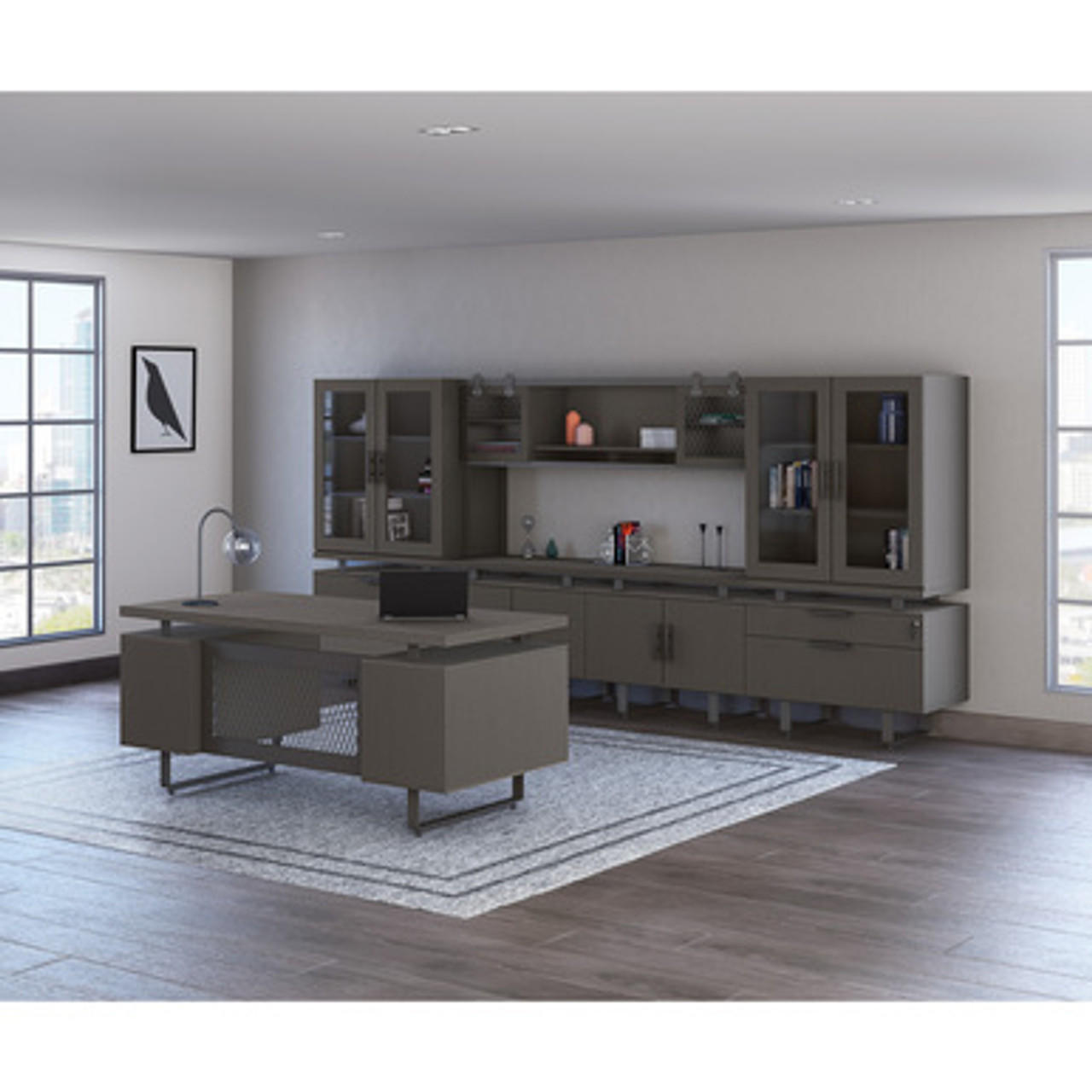 Office Interiors are becoming more and more versatile. Remodeling project can be long and expensive if you don't know the tricks of the trade. With help from industry experts, you should easily be able to purchase office furniture for business use without breaking the budget. In 2023, maximizing square footage, value, and functionality are essential.
Getting Started
First things first, you need to determine what look you're going for and a collection that can meet your needs. Office makeover projects can become increasingly difficult when you try to mix-match a variety of projects from different brands. Why you ask? Most online furniture dealers are resellers. We order furniture directly from the manufacturer and they ship from a variety of carriers. If you purchase items from a variety of brands, the number of shipments you'll need to prepare for can be a headache. Knowing a few full service brands can help simplify your project.
Top Office Furniture Brands:
Safco
Global Furniture Group
Office Source
Offices To Go
Narrow Your Search
Know that you know a few key brands, it's time to start your search. Instead of overwhelming yourself with broad searches like desks, office chairs, and conference tables, try searching the brands above. You'll find a variety of internet dealers that offer categories and subcategories of products from these brands online.
Shopping For Value
Once you've narrowed your search down to a preferred brand, it's time to shop for value. We recommend writing down the model numbers of the products you like instead of the product name. The model number is universal and will return far more efficient results when trying to find the best price.
With your model numbers written down, you can turn your attention to organic search results or Google Shopping. We prefer Google shopping as it can do a lot of the work for you when trying to sort items by price. If you want to take your quest for value a step further, load items into a shopping cart and look for promotions. In most cases, if an online office furniture dealer has a space for a promo code or coupon, there's one out there.
Search Using Model Numbers
Use Promo Codes
Calculate Shipping Costs
Inquire About Bulk Discount Pricing For Large Projects
Always Call
Even if an online furniture dealer offers coupon codes and free shipping promotions, it's still a smart idea to call. First and foremost, you'll get an idea of who you're working with and the level of service they provide. In our case, we are a family owned business. When you call or chat online, you're going to get a knowledgable expert with over 15 years of experience. With larger companies, you may find that you don't get that personal touch that can help you maximize your interior and value.
When calling a furniture dealer, be sure to let them know the details of your project. Don't be afraid to ask about bulk discount pricing if you're planning to buy a large number of items. If they want to earn your business, they'll likely provide helpful product suggestions and additional savings.
Know The Trends
The odds are you don't shop for office furniture regularly. Most people don't and it's totally expected. It's for this reason that knowing the latest industry trends can be a.huge help when deciding what to purchase.
The furniture world is always evolving. If you're going to invest capital into new furniture it's best to know how to create an on-trend and up-to-date interior that keeps you ahead (or at the very least) equal to the competition.
In 2023 we are seeing a lot of trends emerge that won't break the bank. When purchasing new furniture you should definitely put an emphasis on them. This year it's all about functionality, collaboration, and space maximization. In order to keep things simple, we've decided to focus on the 3 key spaces that you'll likely be remodeling and the trends to consider following.
Conference Furniture Trends
In the conference room you'll definitely want to go with a powered table. If your table lacks USB, HDMI, and 3 prong inputs you're probably going to be a bit behind the curve. Additionally, standing height tables have also become incredibly popular as they encourage continuous posture changes in the workplace. They increase activity, promote good blood flow, and boost your ability to collaborate.
Executive Office Furniture Trends
A coordinating look will go a long way towards making your interior look professional. You likely want to avoid having totally different furniture on your work floor. Full service collections like Zira from Global and the Super Laminate Collection from Offices To Go will help you create an on-trend professional look that's sure to impress. We're also seeing more and more executive interiors utilize the benefits of surface level power to help workers avoid the trip under the desk to look for outlets. Collections like the Mirella series from Safco follow this power-at-your-fingertips movements better than most.
You'll see more options for your reception area than for any other space. Modular seating layouts that can be used to create unique designs are very popular, but they can be difficult to spec for a first time buyer with limited experience. Much like the other interiors listed above, powered components are incredibly popular. They improve the guest experience by allowing them to charge devices while waiting. If your budget is limited, we recommend checking out easy-to-clean polypropylene guest chairs and bench seating. They incredibly versatile, durable, and right on trend.
Outdated Trends To Avoid
As mentioned above, it's probably been awhile since you've purchased office furniture. That's why we're here! It's just as important to know which trends to avoid as it is to know which ones to follow. Here's a few to you'll definitely want to skip...
Traditional Panel Furniture
The use of traditional cubicles and panel furniture layouts is old school. While you might be worried about privacy, modular benching solutions are widely available that offer clear privacy screens that will do the trick. Collaborative benching systems are a much better option for your work floor as they create an open-concept feel that promotes team interaction and clean sight lines across the office.
Heavy, heavy, heavy! Years ago veneer furniture used to be the go-to option. In 2023, it's a thing of the past. Solid wood desks are hard to assemble, easy to scratch, and difficult to move. Going with a high quality laminate option will give you the same great look, scratch resistant surface, and a lot more money left in the bank.
Do you remember those overstuffed executive style chairs that used to be all-the-rage in the early 2000's? It's time to leave those in the past. Space saving chairs with a sleek European style have taken over the market. They provide a firmer feel when opposed to pillow back executive chairs and therefore more support throughout task filled work days. Modern executive chairs in leather and fabric upholstery options incorporate the use of far superior ergonomic features and adjustment capabilities.
Styles To Consider
Industrial, rustic, and modern office furniture styles are all incredibly popular. Modern styles do tend to come and go pretty quickly. Industrial and rustic styles offer a timeless look that you can't go wrong with. If you're looking for a little combination of both rustic and modern, check out collections like Palisades from Office Source and Mirella from Safco.
Expected Ship Times
There are two key types of office furniture, in-stock and made-to-order. In-stock products are typically shipping in 1-3 weeks while made to order components will run around 6-8 delivered. We highly recommend contacting your dealer of choice before purchase in order to obtain current stock levels and ship times. It's always a smart choice to ask as the timeframes listed online are rough estimates based on dealer provided stock levels. Your dealer should be more than happy to check live stock updates to better prepare you for the ship time you should be expecting.
Extra Tips and Advice
If you're unsure about a finish or fabric swatch you're seeing online, request a sample from your dealer. They're free!
Read the return policy before any purchase. Most dealers adhere to the manufacturer policy which will require you to pay for return freight charges and a restocking fee. Made to order items are often non-returnable.
A furniture showroom may be available in your area that can help you better visualize products before buying them.
Before we wrap up, we thought it would be helpful to provide a few extra tips and tricks that can help your remodeling project go smoothly. Enjoy!
Contact your dealer 2-3 days after purchase for an estimated ship date. The'll likely need to call the manufacturer directly to obtain this info for you.
Follow up about tracking information with your dealer the day after your scheduled ship date.
Prepare your interior for new furniture before it arrives by clearing out old items, painting, patching wall marks, cleaning carpets, and creating a staging area for boxes to sit before being assembled.
Buying new furniture online from an out-of-state dealer is always a smart idea as you won't be required to pay out of state sales tax.
Contact local furniture installers and moving companies in your area to inquire about assembly charges. Many installers will accept delivery of your furniture direct from the manufacturer. They can do a lot of pre-assembly off-site to make your transition into a new space quicker and easier.