Most Comfortable Office Chairs of 2020
Aug 21st 2020
Most Comfortable Office Chairs of 2020
Having comfortable office chairs in the workplace is imperative since we spend most of our time sitting as we work. At Office Anything we have put together this curated guide of the best, most comfortable office chairs of 2020 to help you pick out the one best suited for you.
Stackable Upholstered Chair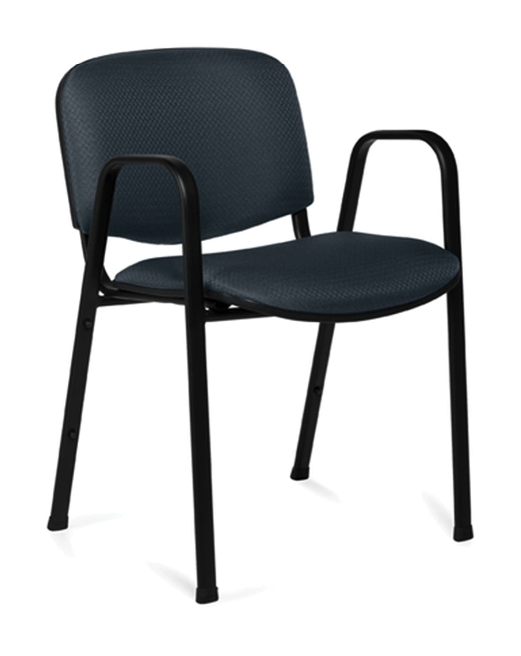 If you are looking for Office Guest Chairs to accommodate your guests you might be interested in looking at our Stackable Upholstered Guest Chair since it has a padded seat along with padded armrests so that your guests can be comfortable while they wait in the reception, lobby or waiting room. If you make sure your chairs are comfortable chances are you will make a good impression on your guests, which will probably contribute positively towards your meeting, or interview.
Getting comfortable office chairs for your staff members is equally important. Your employees are the backbone of your company, without office staff and hardworking employees companies would not be able to sustain themselves, so it is essential that you make sure your staff personnel is comfortable so that they can produce quality work, stay focused, and productive.
Most Comfortable Executive Office Chairs
Our extensive collection of computer chairs is impressive. We combine style and comfort so that you don't have to sacrifice aesthetics over functionality. We understand that the interior decoration and furniture in the company also play an important role in the comfort of your employees.
Eurotech Ergohuman Mesh Back Office Chair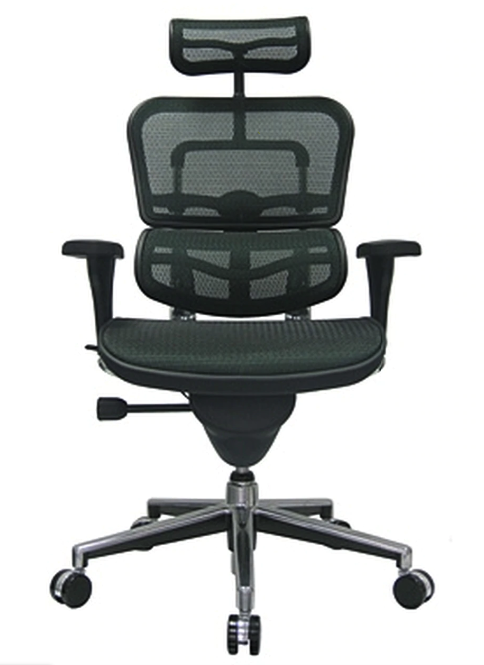 Our Eurotech Ergohuman Mesh Back Office Chair will provide you with the ultimate level of support so that your employees can be at ease while they work. This is the most comfortable office chair for long hours. The seat and height are completely adjustable so that each individual can accommodate the chair according to their body.
Global Novello Upholstered Modern Office Chair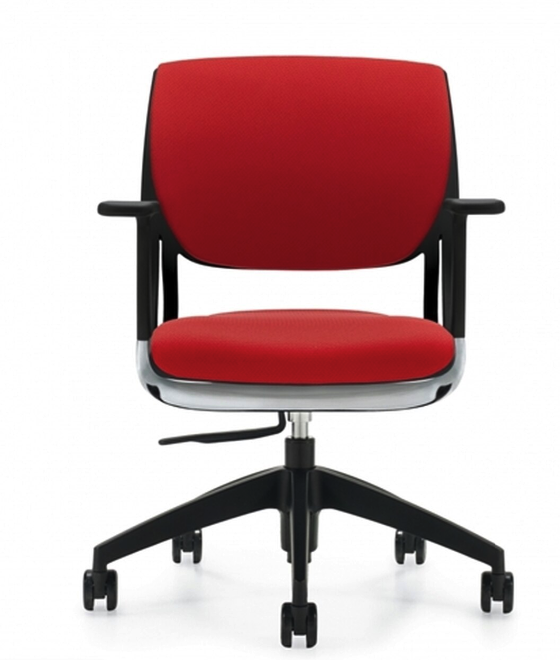 The Global Novello Series Fully Upholstered Modern Office Chair is a great example of a chair that is comfortable and stylish. The upholstery is available in fifteen colors so that you can select the one that best suits your company's interior décor, brand, or logo.
Global Kate Mid Century Conference Chair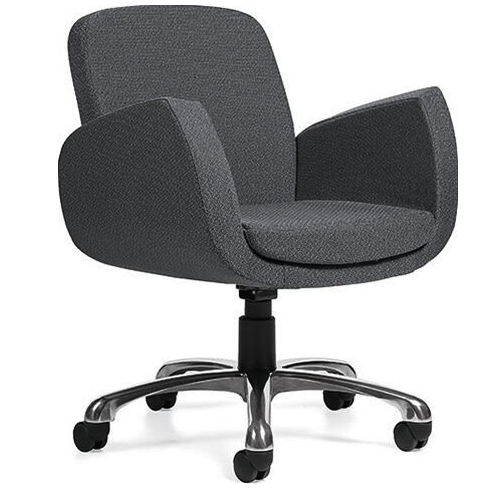 If your office space has mid-century modern décor you will love the Global Kate Series Mid Century Conference Chair. This fashionable mid-century modern office chair is ideal for conference rooms, desks and work really well as lounge chairs due to their impeccable design and quality.
Best Office Chairs
No matter which office chair you choose if it's from Office Anything we guarantee you are getting the best quality. At Office Anything we are dedicated to bringing executives, interior designers, and individuals high-quality office furniture. A lot of us spend most of our time in the office so we thought it was important to design and manufacture office furniture that was stylish and comfortable to assure our community is content.
If you have any questions or need help finding the best ergonomic office chair for you don't hesitate to contact us. Our team of experts is waiting to assist you.