Office All Stars: 2018's Best New Chairs
Posted by OfficeAnything on Mar 6th 2018
Finding the right office chair is essential these days. The problem is, with hundreds of new models hitting the scene, it can be hard to choose the best chair for your personal needs. That's where we come in! Today on 'Office All Stars' we'll be showcasing 2018's hottest new seating solutions from brands you can trust. These designer chairs come packed with lovable features and the attributes needed to keep you operating with perfect posture. Enjoy!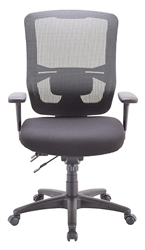 1.) Apollo II by Eurotech
The all new
Apollo II chair from Eurotech Seating
isn't going to wow you with overly modern design characteristics. It is however going to provide top notch comfort and support at a very respectable price point. This practical new chair with a ventilated mesh back, adjustable lumbar pad, and multi functional mechanism is ready for the demands of the modern workplace and only costs $275.00.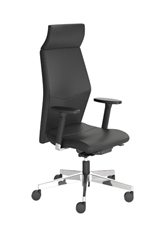 2.) Eden High Back by Indiana Furniture
If you're looking for something luxurious and truly top of the line, the Eden high back chair from Indiana Furniture is a must consider. The Eden isn't for the budget-squeamish. This upscale
executive style office chair
is intended for the CEO who wants the best and won't settle for less.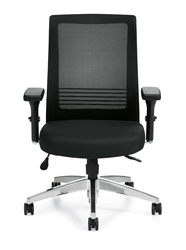 3.) 11325B by Offices To Go
You'll love the 11325B chair from Offices To Go. This newcomer to the seating world is perhaps the best buy under $235.00. The 11325B is outfitted with a polished base and modern curves to help make an instant impact in any setting. This ergonomic task chair also features adjustable arms, an adjustable lumbar area, and a synchro tilt mechanism.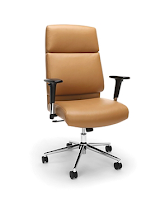 4.) 568 by OFM
Fashionable, comfortable, and affordable! The all new 568 high back chair from OFM has it all. This cool new
managers office chair
boasts a segmented cushion look that pairs with a polished chrome base. The 568 also comes loaded with adjustable components to make finding the correct sit a breeze.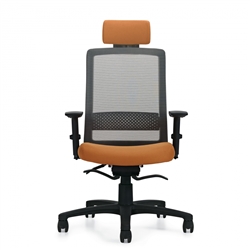 5.) Spritz by Global
The all new Spritz seating collection from Global offers high end weight sensing office chairs that automatically respond to user movements. If you find yourself sitting for long periods of time and want to minimize the ergonomic learning curve, a
self adjusting office chair
like the 6760-4 from Spritz collection is a must consider in 2018.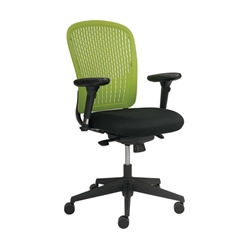 6.) Adatti by Safco
The Safco Adatti chair is an all around work horse that's perfect for just about any application you can think of. This
popular computer chair
is modern without being too impractical. The Adatti is available in 3 color options and idea for light work applications and home office settings.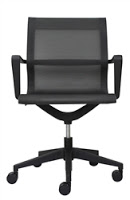 7.) Kinetic by Eurotech
Last but not least is another great office chair from Eurotech. The all new Kinetic chair offers European design characteristics that make in an excellent option for professional conference room settings. This sleek chair will help you maximize table space without sacrificing comfort. The Kinetic chair is available in 2 mesh colors and 2 vinyl upholstery options to meet your decor needs. At just $202.50 you'll be hard pressed to find a better buy for your meeting area.