Office Chair Review: Atto by Cherryman Industries
Posted by OfficeAnything on Nov 12th 2018

When it comes to professional furniture and seating, Cherryman Industries is second to none. This reputable manufacturer takes pride in crafting elite workplace solutions designed to improve comfort while boosting corporate appeal. Take one look at their all new Atto task chair and you'll quickly see what we mean. This hot new ergonomic chair offers the trend setting design characteristics and adjustable features needed to help you refine your sit while enhancing your interior.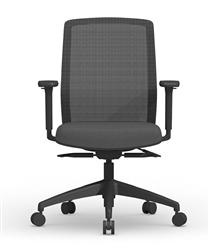 The
Atto chair
is subtle, practical, and all about performance. When you first look at the Atto, it's not going to wow you with over the top modern accents. It's not meant to. This chair offers a professional look that works to compliment your furniture.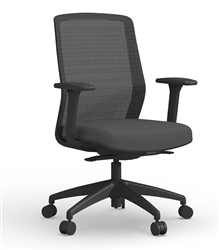 Atto office chairs feature black frames with matching black mesh arm pads. They're equipped with weight activated mechanisms that reduce the need for constant adjusting. Rest assured,
weight sensing office chairs
are the future. The Atto takes the guess work out of sitting correctly and provides exceptional support.
The 2" seat slider will help you position the front edge of the chair behind your knees where it belongs. The chair back can be locked in 4 different positions easily with a single lever. You'll also enjoy a height adjustable seat with 4" range of travel.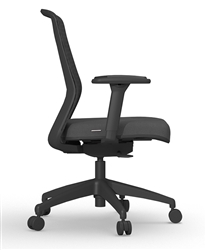 One of our favorite features is the user guide card found underneath the seat. It essentially lists all the features of the chair and how to use them properly. If you forget how to raise your seat or adjust your back angle, simply access the guide card at your convenience. It really comes in handy!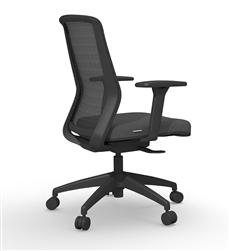 These
popular mesh chairs
offer height adjustable arms that pivot and slide. Needless to say, computing at healthy angles is a breeze with the Atto. The chair itself is incredibly user friendly and can be mastered in under 30 minutes. In a world filled with over the top chairs that are confusing to use, the Atto is ready to streamline comfort.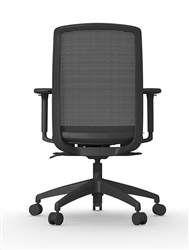 In terms of price, the Atto is perhaps the
best office chair
buy of 2018. At just $225.00, it's got all the bells and whistles found on seating solutions price 4 times more. The Atto is incredibly well made and ready for the demands of the modern work day.
With the ability to support users up to 275 pounds, the Atto is pretty versatile. It's low price point, well rounded design, and ergonomically correct features make it an excellent option for work floor applications. You can also use the Atto effectively in conference room environments as it's very comfortable and not overly bulky.

Overall, we give this new chair a full 5 out of 5 star rating. The Atto is a winner in the workplace! As far as
value priced office chairs
go, the Atto takes the cake. This professional chair proves that you don't have to break the bank to sit comfortably.