Office Tech: Best Selling Power Modules For Your Workspace
Posted by OfficeAnything on Oct 18th 2023
Power modules are a business essential you don't want to skip when remodeling your interiors. From the reception area to the boardroom, multi purpose power modules with HDMI, USB, and data inputs will help improve the guest experience while simultaneously improving productivity throughout the workplace. Today we'll showcase a variety of best selling power modules that you'll love for your business.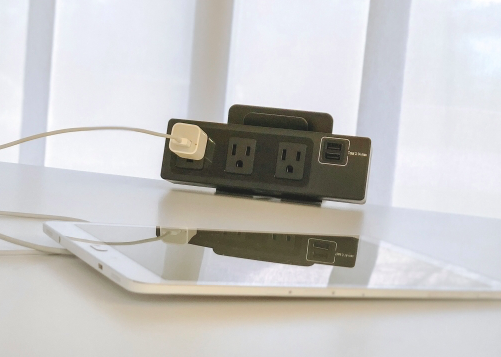 First up is a simple and effective module that can work pretty much anywhere. As an added bonus, its value price at just $232. From desks to tables, the Special-T EZ module is a winner. This clamp on module features 3 AC input options and 2 USB inputs for your device charging needs. The EZ module from Special-T is available in both black and white color options to compliment your operating surfaces. The clamp on design makes it ideal for pretty much any surface and provides quick access to the inputs you need, when you need them without breaking the budget.Up next is a universal power tower that can be used in any space.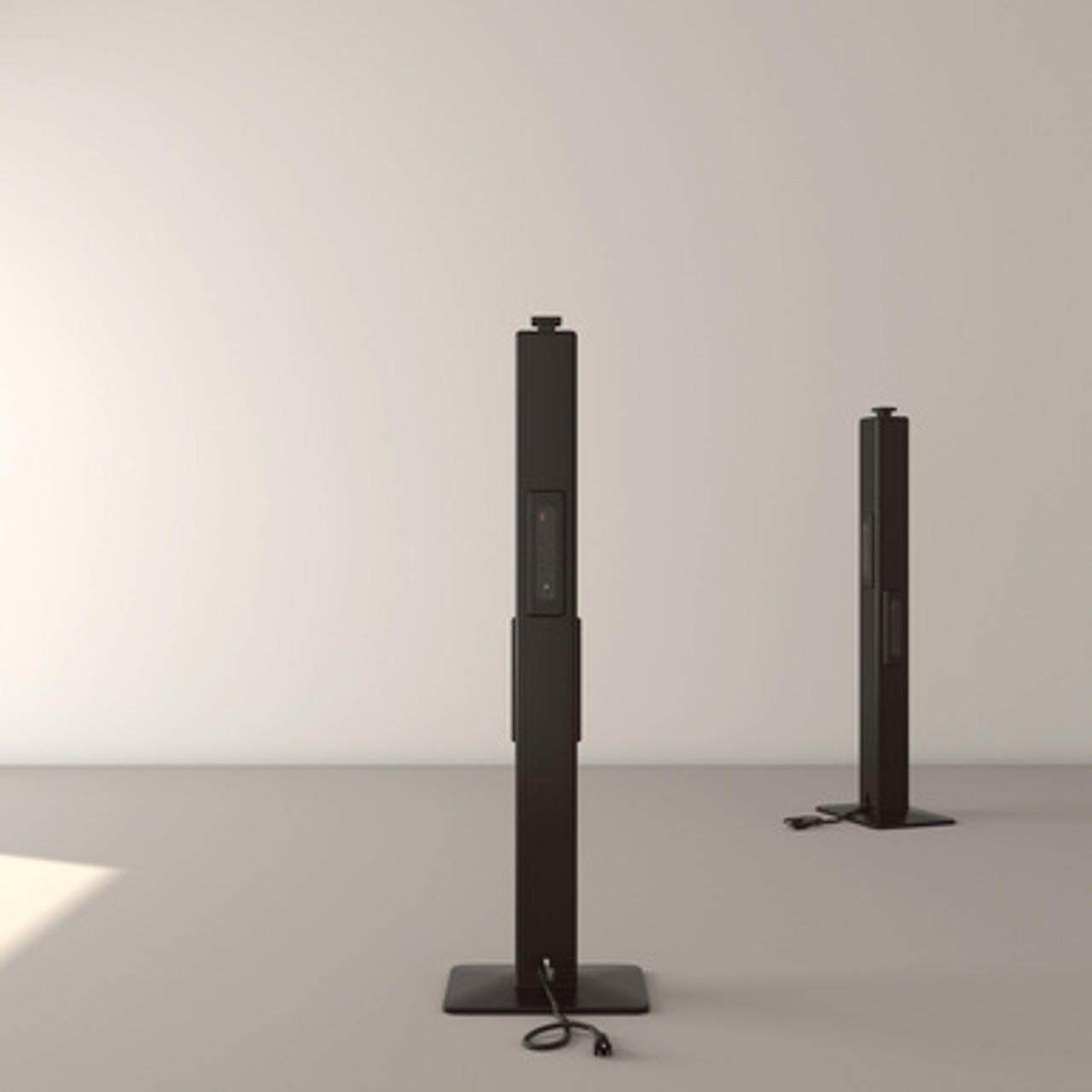 Up next is a universal power tower that can charge up to 20 devices at once. Priced at a reasonable $575, the Office Source OSF8500 universal power tower is a perfect option to reception areas, break rooms, conference environments, and collaborative training spaces. The aluminum frame makes for a lightweight product that can be moved just about anywhere to help you avoid the high costs of purchasing furniture with integrated inputs.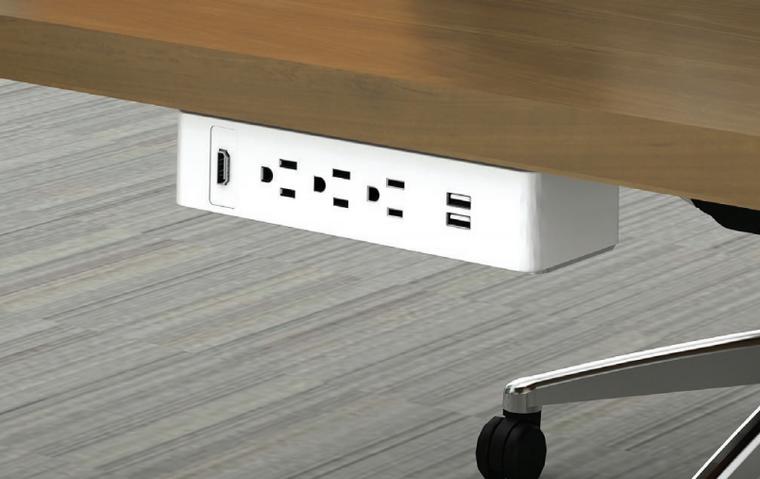 Third on our list of best selling power modules for the office is the Ashely Trio from KFI Studios. We love this inconspicuous module because it attaches easily under operating surfaces. The Trio boasts 3 AC outlets, 2 USB inputs, and a data knockout. Choose from 4 quick shipping color options all priced at $244.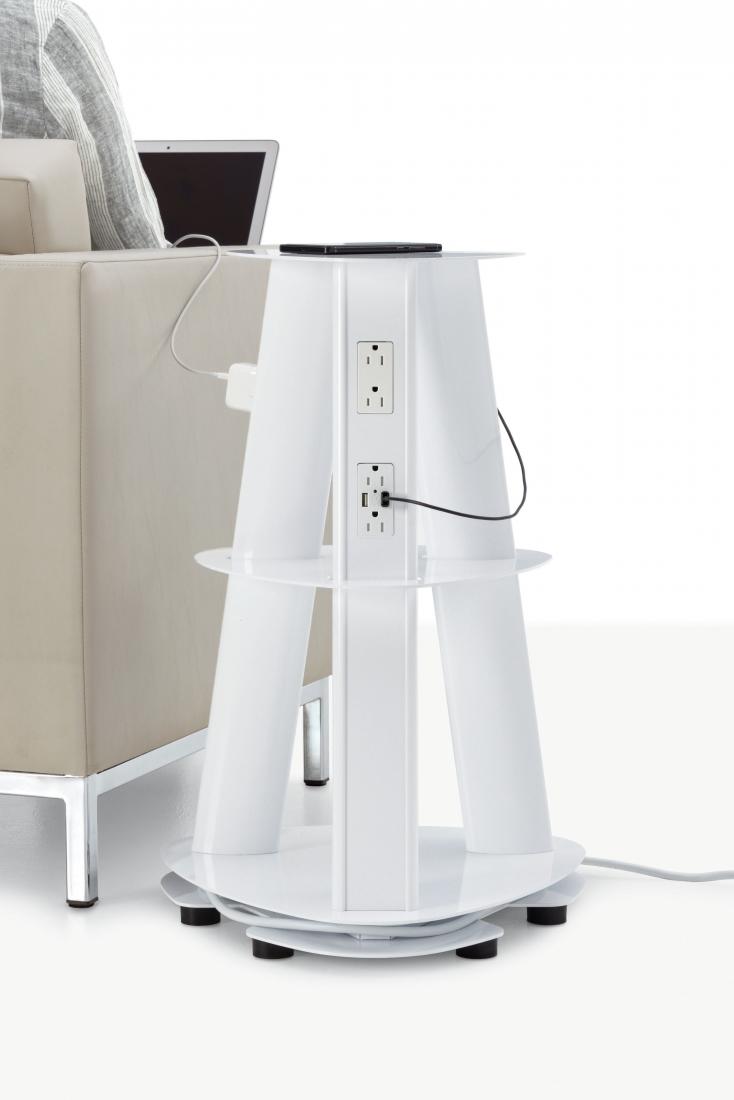 Looking for something a bit more high end to make a statement in your workspace? Look no further than the Isle Power Tower from Global. This is one of the most high end universal modules on the market. It's sure to earn the attention of your guests and be utilized daily by workers and visitors alike. the Isle tower is available in 3 attractive color options. This versatile unit comes standard with 9 100v outlets and 6 rapid charge USB inputs. The 108" cord can be easily wrapped around the base when not input use.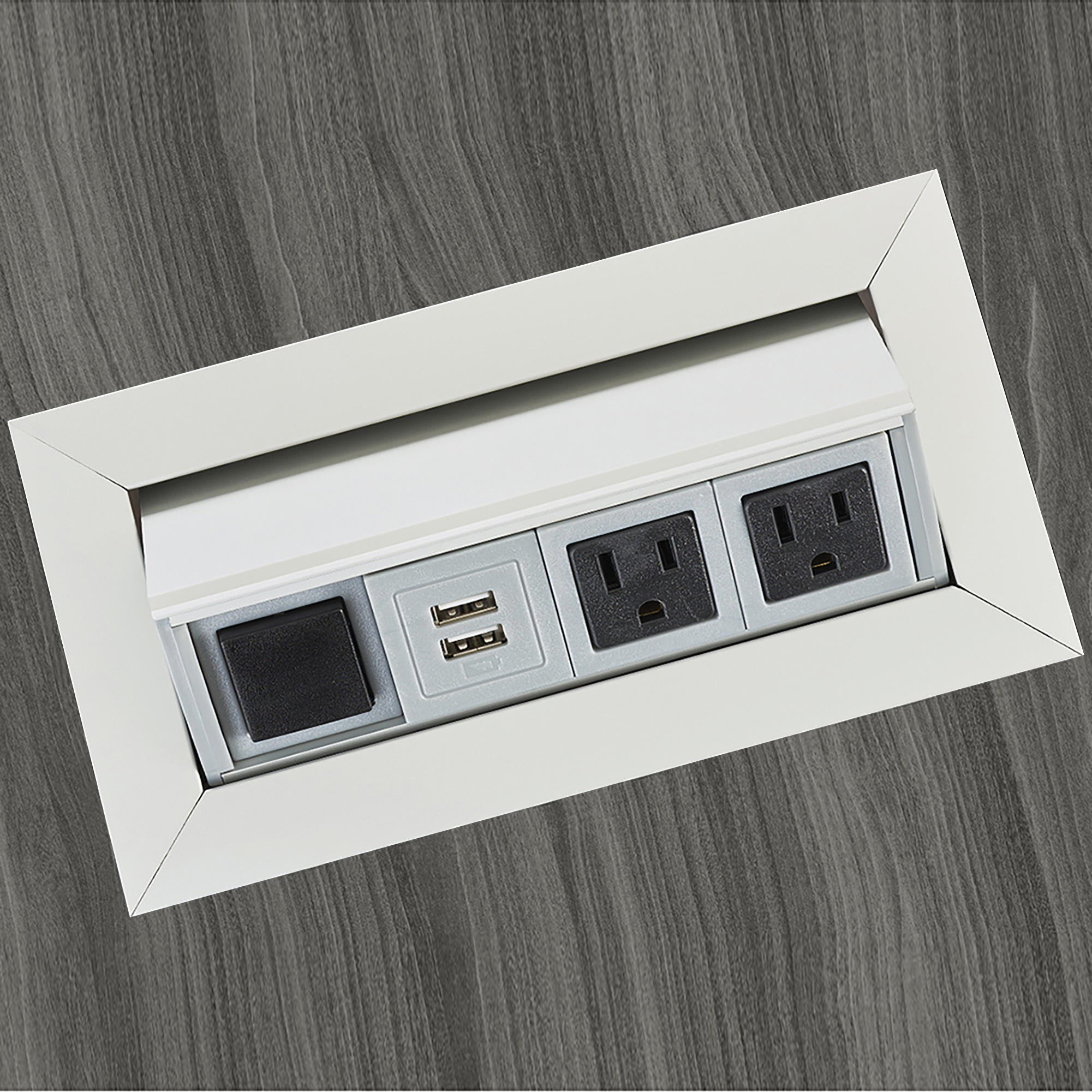 It's no secret that power modules are incredibly beneficial and a statement in modern office interiors. These days when shoppers look for conference tables, they all want surface power. The issue is, these modules can become incredibly advanced and equally expensive. Knowing which module can get the job done in addition to brands that offer factory installation can make life much easier. Units like the PM33SLV from Mayline offers a streamlined look and integrate perfectly with tables from the Medina series, an incredibly popular line that has everything you need for just about any space.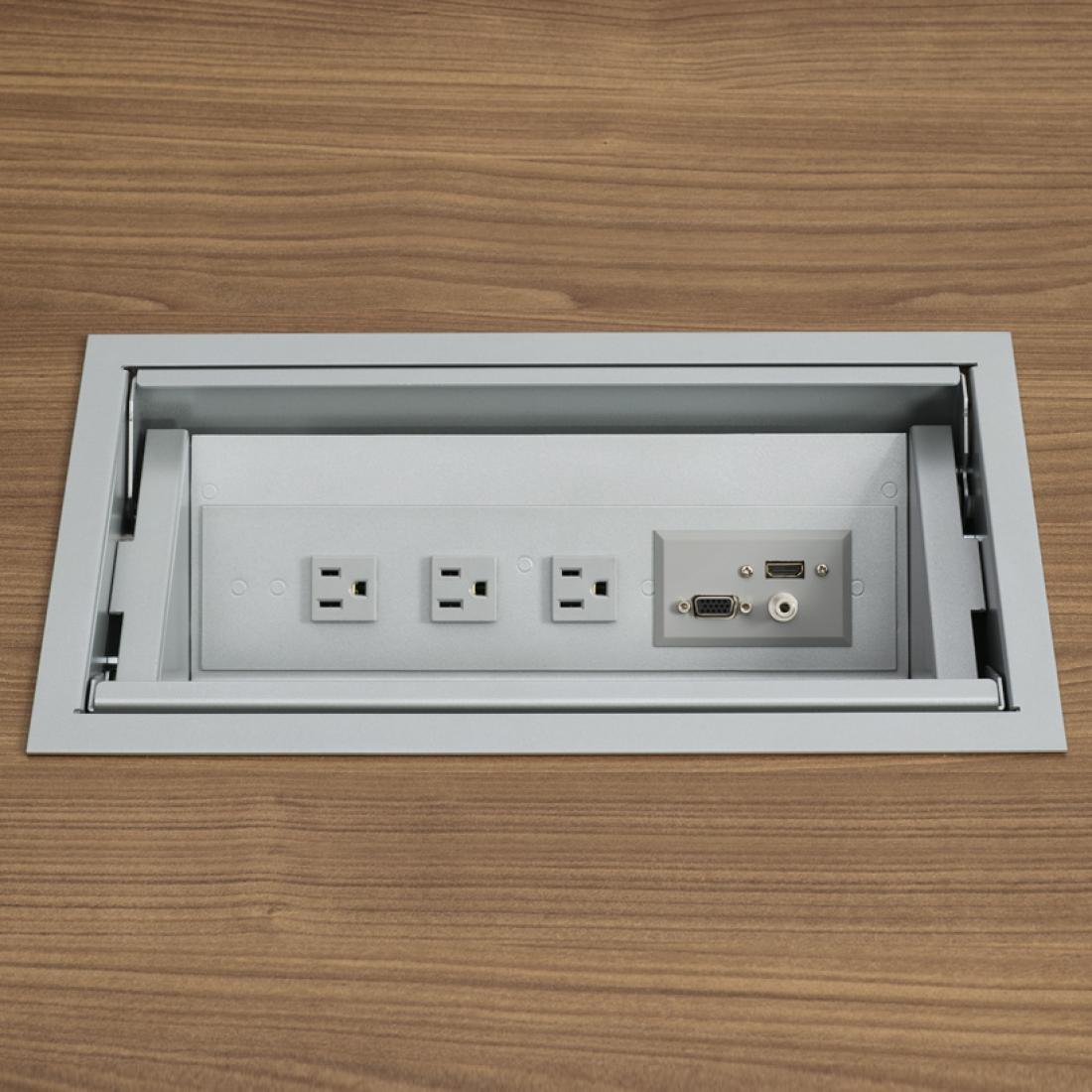 When an average module just won't cut it and you need more advanced inputs options in your conference room, look no further than the Zira collection from Global. The standing height media tables, boardroom tables, and collaborative tables from this line can all be outfitted with factory installed Oasis modules. While expensive, Oasis modules are the best option for businesses with multi-media needs in our opinion. From HDMI ports to HD VGA and mini stereo plugin options, Oasis conference table power modules can tackle your every need.