Work Smarter With Ergonomic Furniture From Mayline
Posted by OfficeAnything on Nov 13th 2018

Nobody does professional furniture better than Mayline. This industry titan crafts elite ergonomic desks and accessories designed to encourage healthy operating habits in the workplace. This year Mayline has raised the bar with all new height adjustable stations and office add-ons that are sure to kick productivity levels into high gear.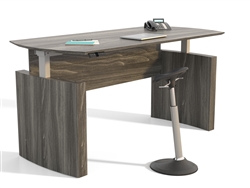 The height adjustable office desks from the Mayline Medina collection are nothing short of cutting edge. Released just a few short weeks ago, Medina sit-stand stations are designed to prevent the need for extended office chair based computing sessions that cause poor blood flow and fatigue. With a
height adjustable Medina desk
like the MNDHA72 you can transition from sitting to standing at the push of a button. With tons of matching components available, creating an elite ergonomic interior is now easier than ever.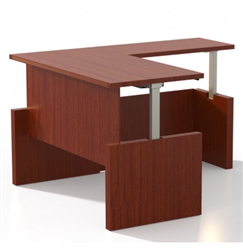 Shoppers on a budget will want to check out the new
electric desks
from the Mayline Aberdeen Series. This collection has long been a favorite of industry professionals and shoppers alike. Aberdeen offers attractive finish options and a well rounded look that's always in style. This line of practical furniture is sure to help you stay active and looking great while saving the budget.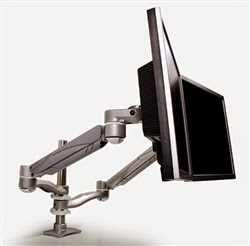 With a dual screen monitor arm from Mayline you can instantly create usable desk space while cutting down on the time spent flipping back and forth between open tabs in your browser. The
EZKC2 model monitor arm
work with nearly any desk surface and offers unrivaled versatility. Once you make the switch to a dual screen setup, you'll wonder how you ever lived without it.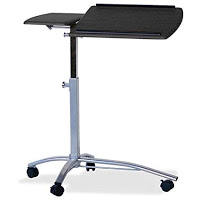 Simple, effective, and affordable! The model 950
Mayline laptop caddy
from the Eastwinds collection is hard to beat. This handy little product can be taken from space to space as needed. The laptop caddy is easy to adjust and provides a spacious operating surface. At just $150.99, it's an ergo-value-buy.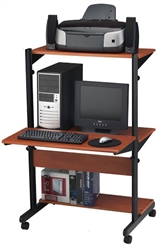 Mayline's SOHO
height adjustable computer workstation
is perfect for home and business use. This practical and effective desk makes it easy to work sitting or standing. The SOHO desk is available for $325.99 in a choice of 2 finish options. With a mobilized base, keyboard tray, and printer shelf, the SOHO has everything you need to work smarter.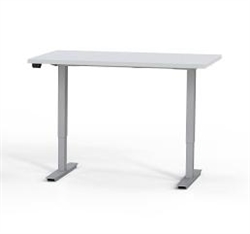 Last but not least are the ergonomically correct tables from the Mayline ML collection. Designed to work effectively in group work environments, ML tables are great for collaboration. These multi purpose tables raise and lower smoothly at the push of a button and offer the high quality parts needed to withstand the rigors of everyday use. ML tables are extremely well made and won't let you down when you need them most. These height adjustable office tables are in a very competitive category. There's several comparable options on the market today. That being said, we prefer ML tables because of their heavy duty bases, 220 lb. lift capacity, thick laminate operating surfaces, and simple to use up-down control switches.