Modern Office Essentials: Flip Top Nesting Tables
Posted by OfficeAnything on Oct 23rd 2023
Operational space is always at a premium! In the modern workplace, it's very difficult to craft interiors for a single purpose. Most businesses simply don't have the luxury of ample square footage. In truth, it's not good space management. Thanks to innovative flip top nesting tables you can get more out of your square footage while enjoying modular functionality that's easy to appreciate.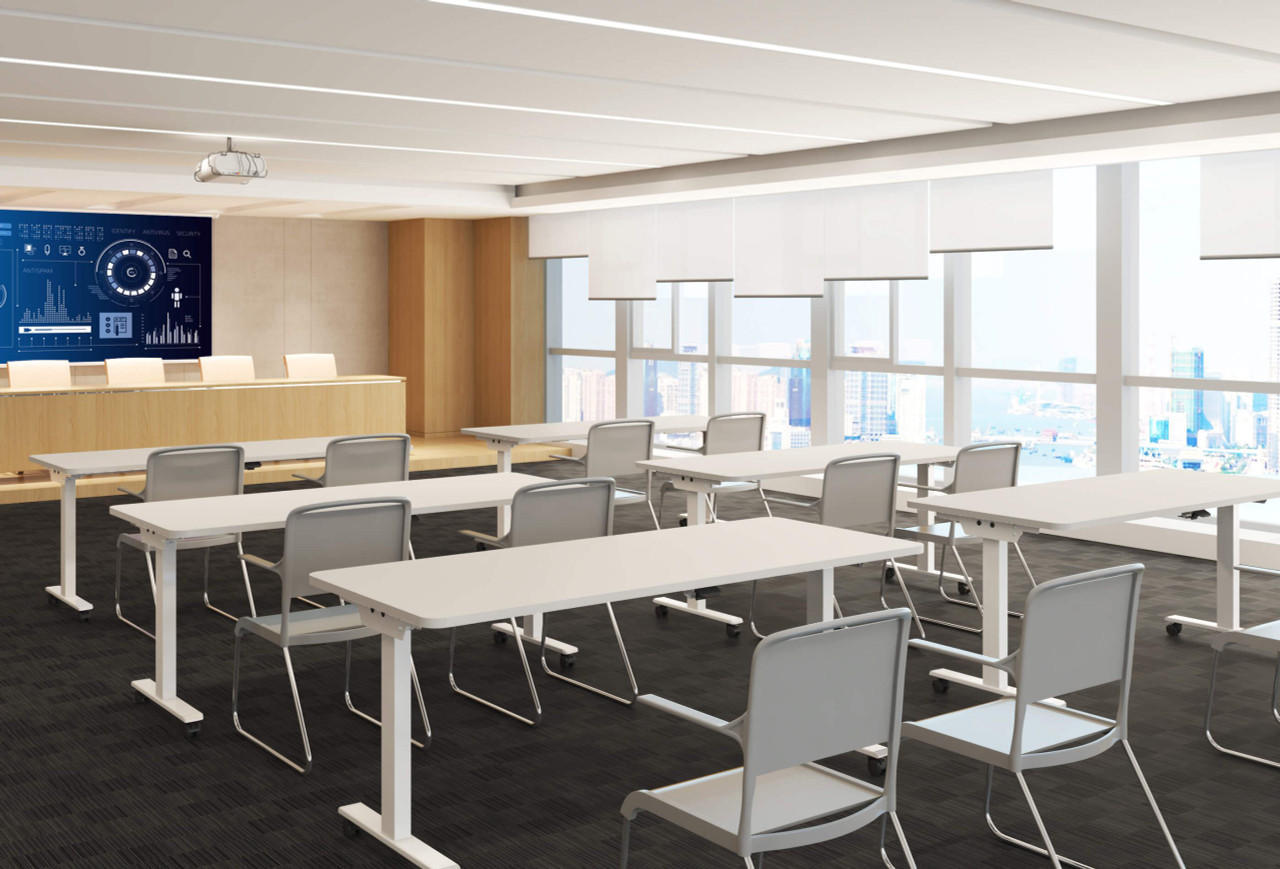 These days you can easily utilize a space for conference, training, and collaboration. Thanks to flip top nesting tables like the Connect from i5, maximizing your interior is a breeze. These mobile tables can be situated together to create effective layouts designed for any need. When not in use, simple drop the top and situate tables along perimeter walls. i5 Connect tables are offered with and without casters starting at $729 each in your choice of 5 quick ship finish options.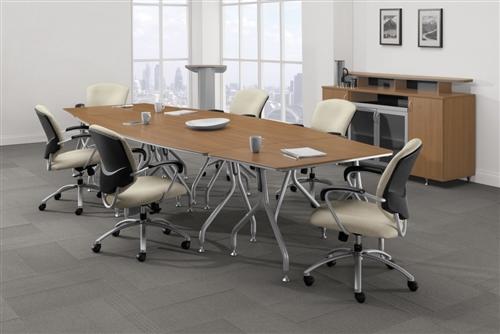 Up next is the BXK132S set from the Global Bungee collection. We chose this product because it includes everything you need to create a fixed position conference table. The BXK132S Bungee table package also offers the modular capabilities needed to separate tables, this way you're not stuck with one option for your interior. Bungee tables quickly connect and separate to meet the needs of any collaborative sessions. This 4 to 6 piece package is available in dozens of designer finishes for $3710.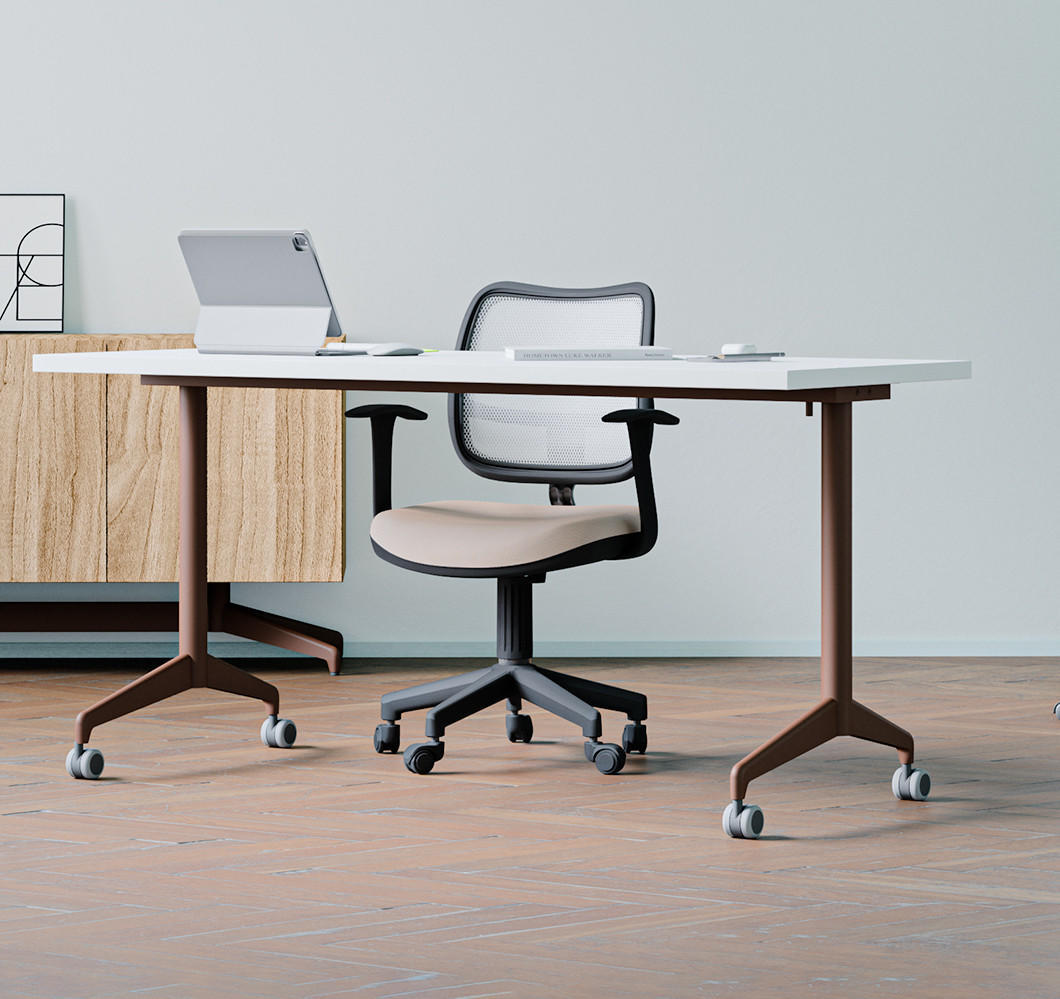 Awesome flip top nesting tables are abundant on the market today, you just have to know where to look. Market leaders like Special-T offer a wide variety of styles to choose from including the all new Zia collection for 2023. These made in the USA flip top nesting tables are a cut above the competition. They're versatile, cost effective, and totally customizable. From power modules to ganging clamps, Zia tables are a must consider for multi-purpose spaces.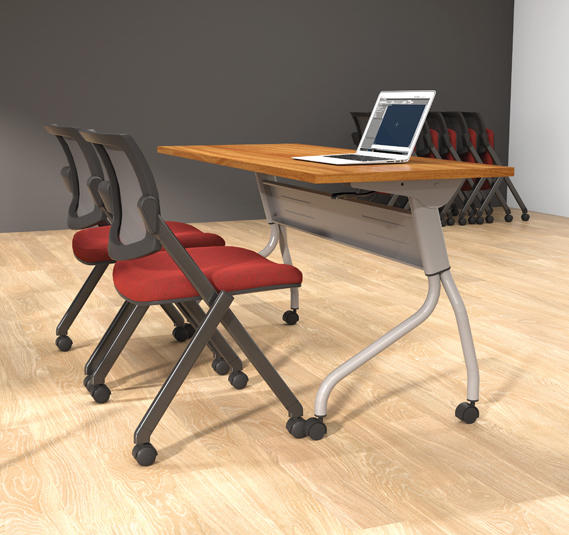 Flip tables that nest can get pretty pricey. In truth, stand alone conference tables are more budget friendly. That being said, they don't offer the long term space flexibility that modern businesses need. It's for this reason that we wanted to showcase a budget friendly model from Offices To Go. Available in a variety of sizes starting at $584, these flip tables are a great option. While your initial investment may be a touch more than if you were to purchase a conference table, the gains in functionality are priceless.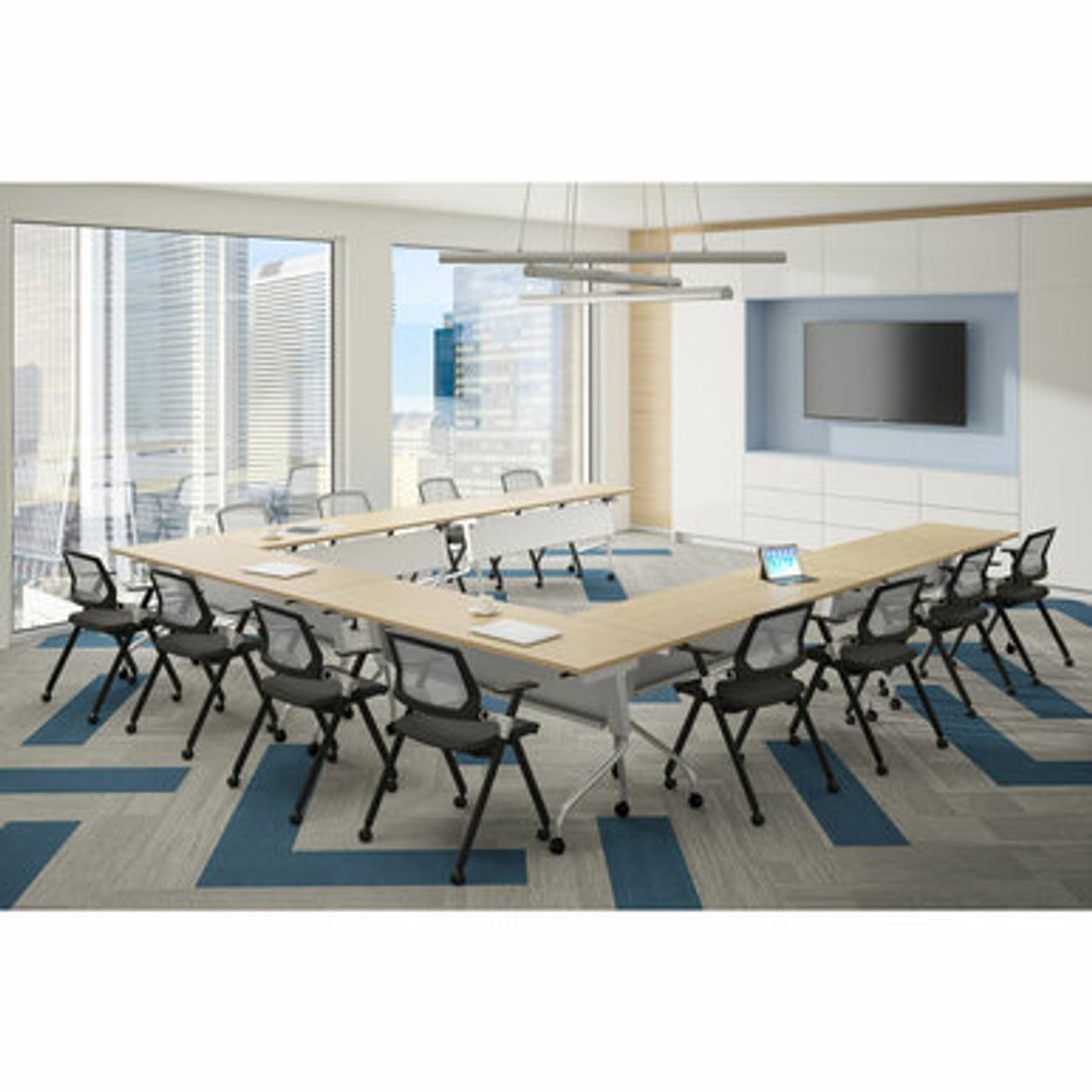 dAnother great way to save is with multi-piece packages. Nobody offers a better selection than Office Source. We're proud to offer the full line of nesting table packages as they really tackle to entire interior in one big swoop! Configurations like the OST13 can be easily purchased in addition to seating to make your remodeling needs a breeze. The 6 piece training table set can be used as pictured to create a large U shape that's awesome for collaborating and training in groups. With flip top nesting table packages your options are endless!